Testimonials
What our customers say...
We go the extra mile on each and every job. You really can be assured of outstanding personal service. We have pleasure in detailing some customer feedback for your information. Further details can be viewed in our customer reception. We detail these not to impress you but to impress upon you that we really do try and go the extra mile on each and every job. We hope to have the pleasure of travelling with YOU in in the near future.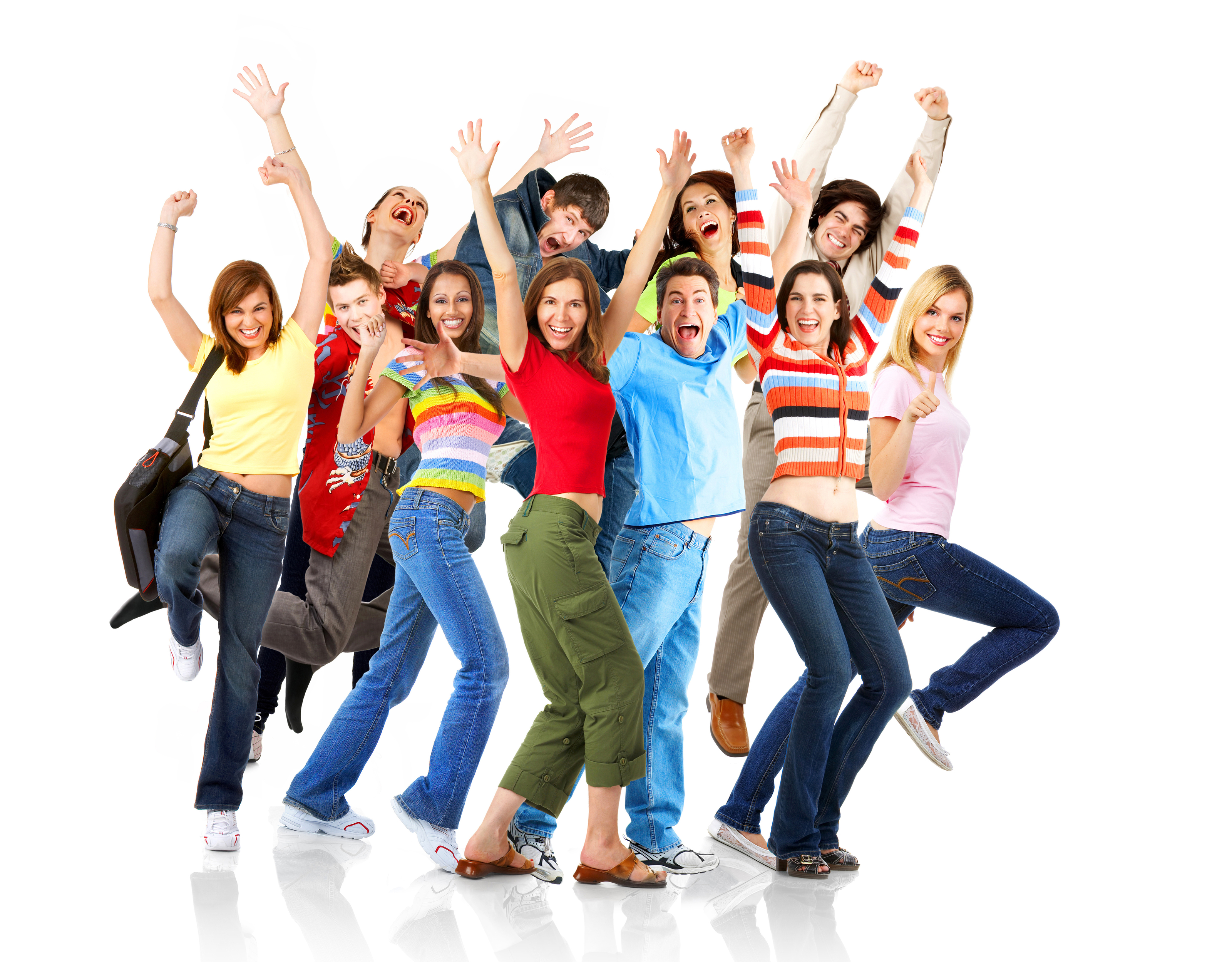 March 2019
Thanks for all of your help last week at our event at The Marriot. You have been really helpful and accommodating even after all the changes we made!
All the drivers were great and all there on time. The coaches were great quality. We will definitely use Belle Vue Coaches again!
Many thanks, Hannah Hannah Howson
December 2018
March 2019
Subject: Safe Drive Stay Alive Greater Manchester, March 2019
On behalf of the Safe Drive Stay Alive team, I just wanted to extend a huge thank you to your whole team of drivers and co-ordinators for the exceptional services we received once again from you at this week's Safe Drive Stay Alive project.
You provided return transport for around 2,600 students for us over the last 3 days, and we didn't have one vehicle arriving late. In fact, they almost all arrived at the Arena at the same time. This meant that our performances could run really smoothly and the students' overall experience on the day was excellent.
Leigh did a fantastic job and was totally on top of every issue before it even arose and became part of our team helping out with all sorts of tasks when the transport was sorted for the day.
This is our 6th year of working with you on this project and it's always a pleasure as we have complete confidence in the service you are able to consistently provide.
More: http://coachhiremanchester.com/safe-drive-stay-alive-greater-manchester
Thanks again, Lesley Lesley Allen
December 2018
Spot on feedback from my client!
"I also just wanted to mention how great our coach driver Craig was last week. He was incredibly accommodating and friendly, everyone loved him. He definitely became part of the group and didn't even mind the endless renditions of Frozen from the back of the bus. I would definitely request him for the group again if we do this next year."
Thank you very much. Won't hesitate to send our business your way again
Daniel JonesDirector, Sales and Marketing,Total Chauffeur Service, London
November 2018
Mrs G and my daughter Maisie have been on a school trip today from Millbrook Primary in Stalybridge to Chester.
Whenever they go on such a trip they know the first question I ask is what was the transport like, was the coach clean, was it safe, what was the driver like etc., etc.
I walked in this evening and before I even had chance to ask they told me they have been on the best coach and the driver, Dominic, was amazing.
Apparently, he had them singing "The Wheels on the Bus" on the way to Chester and then to the whole class's delight, he had arranged for them to watch "The Greatest Showman" on the TVs on the way home. This was the highlight of the day according to Maisie.
Dominic was an absolute credit to Belle Vue, he was absolutely first class according to the girls! See you soon!
Andy Green
Jade and the whole Bellevue team were extremely helpful from day one in ensuring our trips ran as smoothly as possible!
They provided excellent service, from the organisation and flexibility in coping with all our requirements to the professionalism and courtesy shown by the drivers. Thank you!
(September 2018)
Jess Huxtable
Dear Phil
Belle Vue's service was exceptional!
From the great customer service provided by the office team during the initial booking process, all the way to the professionalism of the drivers on our journeys. They were incredibly flexible and happily made changes to their service based on our ever-changing requirements.
Belle Vue also provided high quality vehicles which were driven by well-presented and well-mannered drivers. We will definitely be using Belle Vue Coaches again in our future projects in the Manchester area!
Rikki Mace
Dear Adam, I would like to thank Vance for his excellent and professional work on our trip. Belle Vue should be rightly proud of how Vance represents and acts on your behalf. Cheers! Dr Max York
Just want to thank yourselves, the driver Alan, the conductor Joanne for an absolutely brilliant experience yesterday at our wedding. Everything couldn't have gone better. Alan was awesome, both of them really gave a really great service everyone had a great time on the bus and it was an absolute showstopper at the church. The priest said it was a first for him to see a vintage bus turn up at the church…everyone was impressed. Thank you so much for adding that extra touch to our day we're so glad we booked the bus!!! Many thanks again for a brilliant experience on our special day. Matt & Claire
December 2018
Coach trip to Croxteth Farm Park
We just wanted to say thank you for great service on Wednesday on our trip to Croxteth Farm Park.
Terry, the driver was really cheerful and happy to help put tricky buggies / wheelchairs on board when we couldn't manage to collapse them etc. He made the whole thing as stress-free as possible.
All the Hollywood Park Team.
Catherine Armstrong / Sarah Gower-JonesCo-HeadteachersHollywood Park Nursery SchoolStockport
February 2019
Subject: Egencia Group Event at The Etihad Stadium
It was a pleasure to work with Damian and the team at Belle Vue Coaches. They made managing multiple transfers for our large conference, run extremely smoothly.
We had a complicated transfer schedule, managing 250 people over 2 days. Nothing was ever too much trouble for the crew. Belle Vue Coaches was incredibly accommodating. Any changes that were made, were updated immediately. Even last minute schedule changes were no problem at all for the team.
The drivers are all very friendly. They also provided excellent communication on the day ahead of their pick up times, which showed that extra level of customer service.
Thanks again, Liz Liz Sinclair
January 2019
Subject: Reddish Vale School Bus Service
On behalf of our children using the Reddish Vale School Bus we would like to say a huge "THANK YOU" to Miguel. I understand he is moving to another school service. He will be sorely missed. He is a fantastic driver, engaging with our children, making them feel welcome and even teaching them the odd word of Spanish!
He decorated the bus at Christmas time, which they loved. He also played Christmas music whenever they requested (even though after 3 weeks of it, we were both getting a little stir crazy with it!) He is always happy to see the children!
Migual is a real asset to Belle Vue. Could we request that, if the later bus service is discontinued at any time in the future, you re-deploy him back to us? From the Brinnington children of Reddish Vale and myself,
Many thanks! Vikki Vikki Marshall
December 2018
A trip to Beacon Fell & Owd Nell's Tavern
I would just like to thank you for your services on Saturday. The coach was brilliant! Our driver, Paddy, was excellent – very friendly and welcoming, but also very professional with it!
There was one incident where he had to get the coach round a tight bend – as some cars had parked up, causing an obstruction. The way he kept his cool and persevered to get the coach round the bend was exemplary! We were only a 1/4 mile from where he was to drop us off and we could have walked but Paddy got us there!
December 2018
Andrew Buckley
Mad Walker's Treasurer
November 2018
Subject: Paris trip Mossley Hollins High School
I am writing to let you know that we had a fantastic experience with two of your drivers, Phil and Paddy, on a recent trip to Paris, with WST Travel.
The drivers were so accommodating, friendly and professional. They made our experience truly fantastic. We cannot thank them enough for their excellent service and really wanted to pass on our gratitude – although I appreciate I am sending this email a month after the trip!
I would not hesitate to recommend Belle Vue Coaches to other schools in the future due to our great experience. It is all down to Paddy and Phil's excellent service!
Samantha Owen
Dear Jade Hastie
First of all, I have to say thank you for this lovely time with you by our side. It means a lot for me and my company that every day you did such nice work with exemplary passion!
On a daily basis, you send me the driver details and all the changes that we have. You did this all in an excellent way. If we needed anything, you always gave us a fast reply – this was awesome!
From the first moment I discovered Belle Vue Coaches, it was 100% clear for me that you would all do a great job. I don't know why, but it was love at first sight! 🙂
We received the feedback, from our client that everything is fine and the drivers did a great job. Please share this feedback with all your guys! I appreciate this time with you, and hope we work together again in the future.
Emmanuel Stovert September 2018
MADYSS Holiday IoW 24-28 September
Dear Mr. Hitchin
We returned safely from a very successful holiday to the Isle of Wight.
The new coach with wheelchair facility was a great improvement. Thank you!
We particularly want to commend our driver, Patrick on his exemplary conduct, patience, politeness and helpful assistance. Nothing was too much trouble. Not forgetting his excellent driving standard in sometimes difficult circumstances. He is a great asset to you. Please send him again when we next book a Belle Vue coach and pass on our sincere thanks.
Kind Regards

Ike Karnon
I was the Tour Manager for the Dinnington Under 15 Rugby Team that went to Lille last weekend, including parents. Please pass on our huge thanks to Luis, our driver for the trip, he was absolutely fantastic. Everybody was appreciative of his professionalism and his easy going nature, and he couldn't do enough for us. He is a great advert for your company! Andy Baker
Mike Smith here from St James primary Gorton. Just to let you know that Marcus was fantastic driving the coach to London for our Man city trip and also he was great with the children/staff always being helpful! Mike Smith
We hired a coach on 28th May and our driver was Marcus Welby. I just wanted to say how professional he was. He made our members feel at ease, especially the member who was clamped in, in his wheelchair. I can't stress enough how fantastic he was at his job and I thought you would like some feedback on him. Carol Welsby
I would just like to say how kind and helpful Marcus was to our group with disabilities on our outing to Port Sunlight yesterday. His driving was excellent and we would hope to have him as our driver again. Sue Stephenson
March 2019
Subject: Thank you – Remembering Belle Vue at The Monastery
I just wanted to message you to say thank you to the Belle Vue team for bringing the Belle Vue Heritage Bus to our 'Remembering Belle Vue' event this past Sunday and Monday at The Monastery – and for supporting us so well.
We really appreciated you bringing the bus and supporting the community event. There were a lot of people who seemed to really enjoy seeing the bus and going onboard. We even had two school classes who were very excited to go on the bus on Monday!
Thank you again We really appreciated your help and support with the event!
Many thanks, Emma Emma Bryning
November 2018
Subject: Stockport RUFC Coach Trip to Kendal
I just wanted to send an email to inform you of, and to thank you for, the excellent service that we received on Saturday, in particular from Derek, our driver.
He was very punctual and was fantastic throughout the day! He was very accommodating to our requirements, supported us during the game and ensured that our travel experience with your company was fantastic.
As the 2nd team, we only get one coach trip per season. The trip on Saturday was widely regarded as the best one to date.
Thank you again. Please pass on our thanks and appreciation to Derek, a top bloke!
Kind regards, David (DC) David Chappell
Thank you for your help with this group. Feedback from the group was that the bus was very nice, on time and great service by the driver Sharon Plumtree. We will give you our best recommendation and would love to work with you on future events in Manchester. Jarle Groy
Dear Sir/Madam,
We had a great day out and loved the executive mini-coach.
Our driver Kevin was flexible and very attentive to the elderly offering help with seat belts and ensuring all were comfortable prior to departure.
Taking us through the lights he ensured another comfort stop was as required.
We made sure the coach was kept clean and tidy along the journey but Kevin was also efficient in checking all rubbish was cleared and the coach ready for the next group.
Please keep his details on our file so he can be our driver next time.
Thank you and we look forward to the next trip.
Annette Leader
11 October 2018
Hi Phil 
Mrs G and my daughter Maisie have been on a school trip today from Millbrook Primary in Stalybridge to Chester.
Whenever they go on such a trip they know the first question I ask is what was the transport like, was the coach clean, was it safe, what was the driver like etc etc.
I walked in this evening and before I even had chance to ask they told me they have been on the best coach and the driver Dominic was amazing.
Apparently he had them singing wheels on the bus on the way to Chester and then to the whole class's delight he had arranged for them to watch The Greatest Showman on the TVs on the way home, this was the highlight of the day according to Maisie.
Dominic was an absolute credit to Belle Vue, he was absolutely first class according to the girls! See you soon!
Kind Regards
Andy Green
I am emailing with regards to our journey to Edinburgh on the weekend. We had driver called 'Robbie' I just want to email our thanks to him from myself and all the hen party, he was brilliant and couldn't have made our journey any better. Genuinely couldn't have asked for a better driver. Thanks again! Tanya
I am writing this letter about your driver Matt Turner on the 21/04/15 as I feel that his actions went above and beyond the call do duty. I was stood outside Trinity High School this morning waiting for a bus into town. There was an older lady crossing the road coming towards me in the bus stop. The old lady took a terrible fall into the middle of the road. Your driver whom was parked a little further down the road saw this happen. It is quite a busy road.. your driver jumped into action.. He first of all stopped all traffic coming from behind his coach.. making sure it was safe.. With myself he checked the lady was ok asking her various questions whilst he was calling an ambulance .. He stayed with the lady until the ambulance arrived and even offered me a cup of coffee which was very nice of him. This driver must be a credit to your company and I wish to thank him so much as you don't often see random acts of kindness like this any longer. Mr Roger Abbott
I just wanted to say thank you for providing an excellent service yesterday and thank you to the driver for his professionalism and patience. My colleagues were very impressed with the tour and with the coach, hopefully we can use you again. Roland Buckley
Interested in hiring one of our buses?